Facing an Unplanned Pregnancy? Call (727) 492-0921
Personal, individualized services are available to you.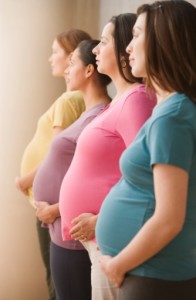 We desire and strive to provide quality services that will meet your individual needs. Our services are flexible because each person has different requirements. Our role in your adoption plan is to support your decision, whatever you choose, and to provide quality, legal adoption services.
How We Can Help
We can provide you with free counseling to help you overcome your fears, information you need to make the right decisions for your baby, financial support through tough times and even find adoptive parents should you decide to create an adoption plan for your baby. And best of all, this support is free.
As a Birth Mother, you make all of the decisions.
You choose the Adoptive Parent(s) based on your preferences. We will present you with profiles of waiting families to select from. All families waiting to adopt must meet Homestudy requirements prior to adopting, so you can feel assured that a warm, secure and loving home will be provided for your child.
All you have to do is contact us for help. Your information is confidential and there is no obligation. Call us anytime at (727) 492-0921 to learn more.